Welcome to Reception Class!
Happy New Year and Welcome back Reception Class! I hope you all had an excellent Christmas and are ready for the new year ahead! This half term we will be learning all about... SUPERHEROES!
In Reception class, our continuous provision is based all around a topic which covers all areas of the EYFS curriculum! We will begin by focussing on the story Supertato by Sue Hendra and learning about a healthy diet.
Fantastic Phonics
We are moving onto Phase 3 of the Letters and Sounds phonics scheme this half term. Children will be taught diagraphs which is two or more letters that make one sound and new tricky words.
Set 6 j, v, w, x
Set 7 y, z, zz, qu
Consonant diagraphs: ch, sh, th, ng
Vowel diagraphs: ai, ee, igh, oa, oo, ar, or, ur, ow, oi, ear, ure, er.
Tricky words: he, me, be, she, we, was, you, they, are, all, my, her.
Some useful websites to support your child with phonics are:
http://www.letters-and-sounds.com/phase-3.html
https://www.phonicsplay.co.uk/freeIndex.htm
The Way, The Truth, The Life
God's World
God's Family
Getting to Know Jesus
Sorrow and Joy
New Life
The Church
Magic Maths!
In Magic maths this half term we will be finding one more and one less than a number before moving onto addition and subtraction using groups of objects. We will then introduce the children to written number sentences and getting to know mathematical symbols + - and =.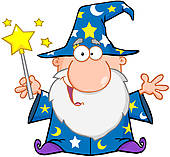 Moving on from 2D shapes, we will be looking at different 3D shapes and describing them using mathematical language.
Newsletters!
Reading
Reading groups are 'fluid' and often change with children's reading ability and progression. Reading groups may change to suit the children's needs for our new Guided Reading sessions which will be starting in January!During Guided Read, children will read the same book in a group of 6 and discuss the text, giving them the opportunity to develop their comprehension skills. GR books will be changed once per week on a set day, and individual reading books will now be changed once per week. Children should ideally be reading their school reading books for 5-10 minutes each day. Please ensure your child has their reading book and diary in school every day.
Diamonds- Monday (I) and Wednesday (GR)
Amethysts- Tuesday (I) and Thursday (GR)
Emeralds Wednesday (I) and Friday (GR)
Sapphires- Thursday (I) and Monday (GR)
Rubies- Friday (I) and Tuesday (GR)
Homework
Homework will be sent home every Friday in Homework files. Please ensure this is completed and sent back to school the following week :)